Certified Family Nurse Practitioner
Jessica Graduated magna cum lade from the University of Miami with a Masters of Science and is a board certified FNP. While in school she worked at a cardiac clinic where she served as the head research liaison on a pacemaker and coronary artery study. As a medical provider Jessica has worked in a wide range of specialties including primary care, epidemiology, cardiac surgery, ENT, occupational health, and longevity. She has also held management positions as the clinical director of an epidemiology practice that focused on global health and collaborated with UCLA on their Monkey pox study. Most recently she works as a medical director at one of the top entertainment companies where she treats employees, oversees operations, and creates educational content. Jessica has a passion for education and bridging the gap between health and modern day living. She consults for several health startup companies, some of which have included WebMD and Care Message. Creating and implementing educational programs for students and employees, Jessica has guest lectured at various campuses and places of employment.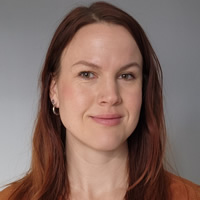 Licensed Clinical Professional Counselor
Rychel Johnson, M.S., LCPC, is a licensed clinical professional counselor in Kansas. She owns a private practice, Empower Mental Wellness, specializing in anxiety treatment and social skills development. Rychel also enjoys extensive road trips and spending time with her husband, toddler, and two cats.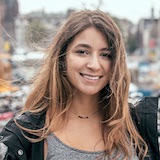 RN | BSN
Sophia Deschler is a Registered Nurse and professional medical and health writer based in Northeast Florida. She is a contributing author for multiple health and wellness websites such as healthnews.com, incrediblehealth.com and many others She is a busy mother of two and long distance runner committed to educating others about overall health and wellness.
Subscribe to get weekly updates
Get latest news, updates, and trends on mental well-being